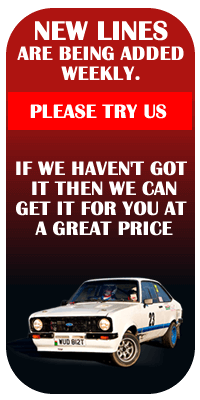 Evans And Son Rally Spares are based in S W Wales and sell worldwide.
We believe in selling top quality Rally Spares and as such we choose to stock Rix Engineering and GRP4 Fabrication Parts, whether it's for a road car or a full GP4 Escort. The GP4 parts represent the best quality on the market (these have been tried and tested on our own competition cars).
We can supply most parts for both historic and modern cars. We stock all parts to build both Fully Floating and 2 Piece Shaft Axles. We offer a professional Axle and Gearbox build / Re build service.
Evans And Son Rally Spares founder Ian Evans has been involved in motor sport since early 1990, having started competing in a home built Escort Mk2. After competing on road events, it soon became apparent that reliability was the key to a good result - together with a good navigator of course! During those early years, most parts sourced were second hand purely down to cost!
We know how hard it can be to source the right rally parts for your Escort Mk1 and Mk2 and to get it at a price that suits your budget is always a plus!
Magnum Panels AVO 3J Ford Faulkner Springs
---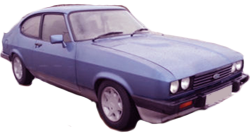 Always Wanted read more
We are always looking to purchase Escort MK1 / MK2 parts and cars.
Capri Axles / Gearboxes / Suspension / Engines, Complete P100Pick Ups, Job Lots of Spares / Abandoned Projects etc